Carburetor Rebuilding Service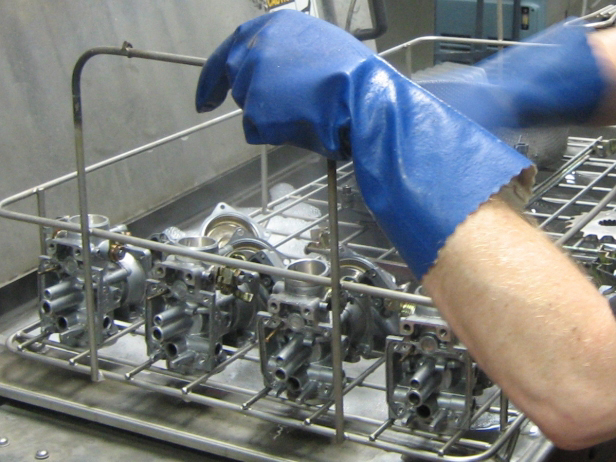 Steps to the work we perform:
Completely disassemble, including removal of the throttle shafts.
Thoroughly inspect.
Ultrasonically clean all parts that are to be reused.
Reassemble replacing worn or damaged parts, using new pilot jets, air bleed jets (if removable), gaskets, seals, FKM o-rings, stainless steel socket head fasteners, and any optional items such as extended fuel screws, etc.
Set float height(s).
Set fuel screw(s), idle speed screw, and synchronization screws (for multis) to baseline.
We stock all parts typically required to rebuild BS30, BST33, BST36, and BST40 carburetors for most corresponding makes, models, years and zones, and can therefore in most cases offer a one to two business day turnaround.
We charge $175.00 for a single carburetor, $315.00 for a rack of two, $420.00 for a rack of three, and $490.00 for a rack of four for the labor, plus parts and shipping. If required, extracting frozen/seized fasteners, jets & fuel screws, repairing threads, and replacing sheared emulsion tube locating pins & broken off cold start enrichment standpipes is charged separately at an hourly rate of $85.00 (in 0.8 hour increments).
We will provide a parts estimate upon inspection. If the decision is then made not to proceed, we charge $50.00 for a single carburetor, $90.00 for a rack of two, $120.00 for a rack of three, and $140.00 for a rack of four to cover the disassembly and inspection, plus shipping.